differences between my first & second pregnancies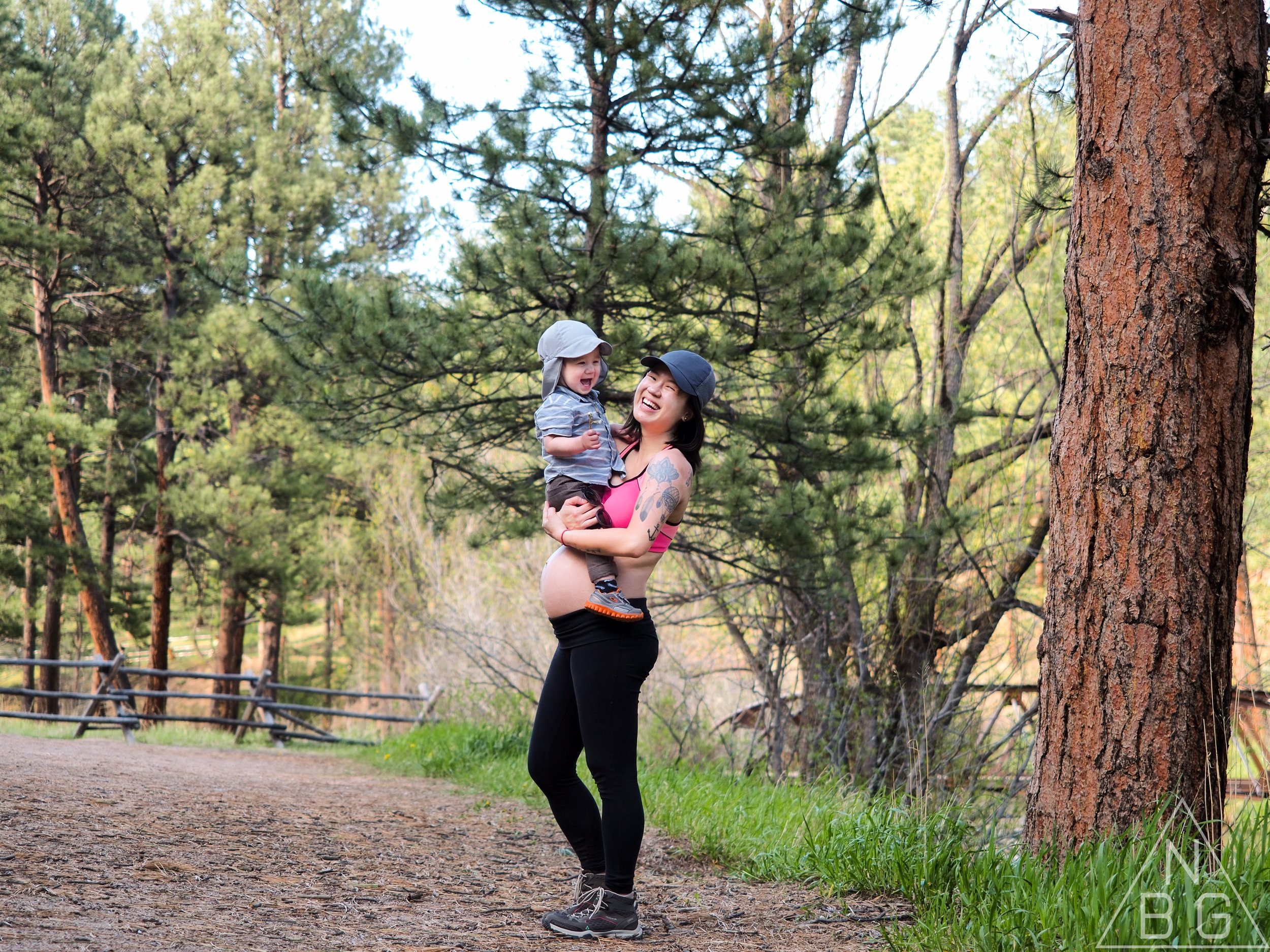 A lot of moms are more easygoing during their second pregnancies, but I was pretty laid-back the first time around. I didn't follow any rules about what I shouldn't eat, drink, or do. I listened to my body and practiced headstands well into my third trimester. I felt confident and strong and looked forward to an empowering birth experience. This time, I feel more protective. This past winter, we lived in a basement without much privacy, without a real bedroom or a door to separate our space. I had a threatened miscarriage, which increased my feeling of vulnerability. I've gained more than the "recommended" weight and feel big and mama bear-like, ready to fight for my babies.
Every pregnancy is different because every relationship is different.
I'm not sure what is true about being pregnant with boys versus girls, but I know my relationship with Phoebe is different than my relationship with Atlas, and so her time in the womb is different as well. She sits lower, as most subsequent babies do, and stretches more than she kicks. Perhaps she's already practicing yoga poses?
My relationship with myself is also different than it was in 2015. My first pregnancy taught me a lot about connecting with myself and being present, but this pregnancy shows me I still have a lot to learn. I'm not a fearful person, but the past few months I've felt frustrated with my body and anxious about the future.
It's easier for me to be hopeful when lack of experience leaves room for any possibility.
With my first pregnancy, I had heard of pain-free and orgasmic births, and I believed anything was possible. Intellectually, I still believe anything could happen, but experientially, I know birth and postpartum can be hard and indeed very painful. Dealing with eczema again when I thought I was healed makes me wonder if I can trust my body.
I know my body is more prepared to birth a human this second time and it remembers what to do, but in many ways, my heart and mind are not as ready. I have to make a conscious effort to choose peace instead of stress, to choose to live in the "now" instead of jumping ahead to next week or next month.
In some ways, I am giving birth to myself.
In my last post, I wrote about becoming new. With Phoebe's birth, I will become a new mom, again, but I feel like she is also a retelling of my own story. My birthday and her due date are just a few days apart. Thinking of her brings up thoughts of my relationship with my own mother, and all the emotions that come with it.
Though this won't be as drastic a transformation from maidenhood to motherhood, it is still a big change from one child to two, from three family members to four, from just my boys to my boys and my girl. This pregnancy, I'm more cognizant of how nesting is not only preparing a place for a new baby, it is also preparing a place for a new me.
Noah says, "There's always room for more love." And so, in our hearts, and in our home, we make room.
//
I would love to hear how your pregnancies and birth stories differed! As well as any tips on how to parent two under two :)