love letter to my daughter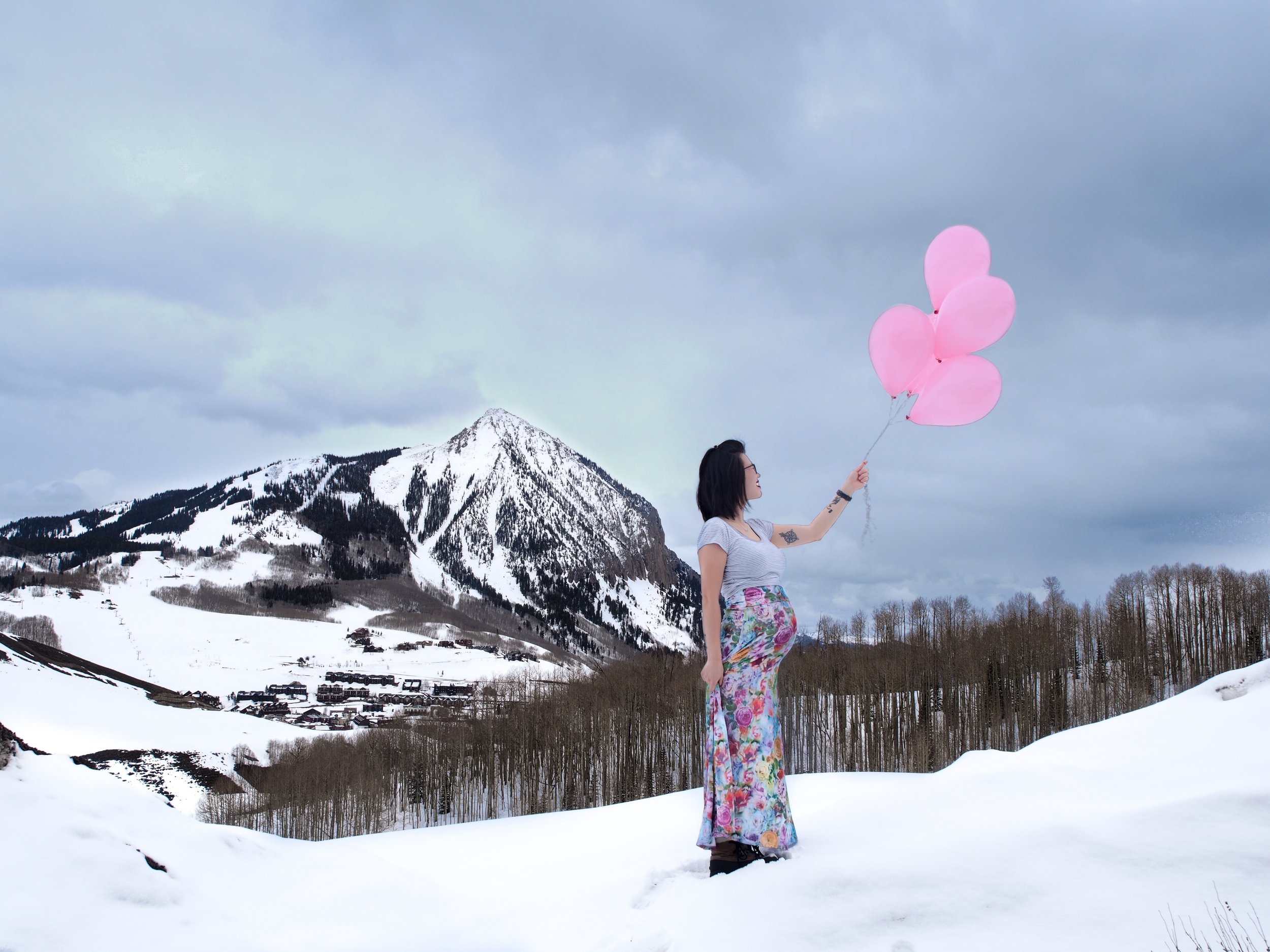 Dear little Phoebe, You are so loved, so wanted. I have been patiently waiting for you to enter this world at the perfect time. Your name means "bright, shining one." In a season of hiddenness for our family, you come at a time of transition to hopefulness and light.
It took a lot of work for me to love being a girl. But I don't want it to be as hard for you to embrace who you are. To love yourself. My heart longs to share with you what I have learned and to walk alongside you as you discover your own way.
Even now, though you are so little and do not yet understand, I speak truth and love over you -- truths I never heard from my own mother, truths that took me years to grasp. That it is possible to be both strong and feminine. Both logical and emotional. Both powerful and gentle. Both independent and reliant on others. Both ambitious and content.
I want you to see me look in the mirror and smile at my reflection. To see me comfortable in my skin. I want you to see me put on bright red lipstick and a fancy dress for a date with your dad, but I also want you to see me feeling just as beautiful and confident in chapstick and leggings.
I want you to see me excited about my birthday. I want you to see that life is a blessing and every year is worth celebrating. I want you to see me go back to school. I want you to see that it's never too late to start something new. I want you to see me practice yoga in our kitchen. I want you to see that it's important to take care of yourself.
Growing up, I was often reprimanded, "Don't be too much Bethany." It hurt me to think that being myself was a bad thing. But oh my darling, it is impossible to be "too much Phoebe!" My hope for you is that you would increasingly become more and more yourself. Being you is the best thing you could ever be.
I want you to be free. Free to be a little girl when you are a little girl and not have to rush your childhood. Free to pursue the dreams in  your heart no matter what stands against you, because I will always stand beside you. Free to explore all the wonderful ways to be a woman. Free to create a path that empowers you.
I want you to see me free in my motherhood. If it is something you choose one day, I want you to know that you can find freedom in it, too. That staying home with your children is a powerful choice when you are already a powerful person.
I place my hand over my belly and feel you move. I am overwhelmed with how proud I am of you. You are my favorite daughter. My bright, shining star. You are full of life, full of radiant brilliance. It is your name, it is who you are. My dear little Phoebe.
<3